SEPTEMBER 26, 2018 NICVD TO OPEN 10 MORE CHEST PAIN UNITS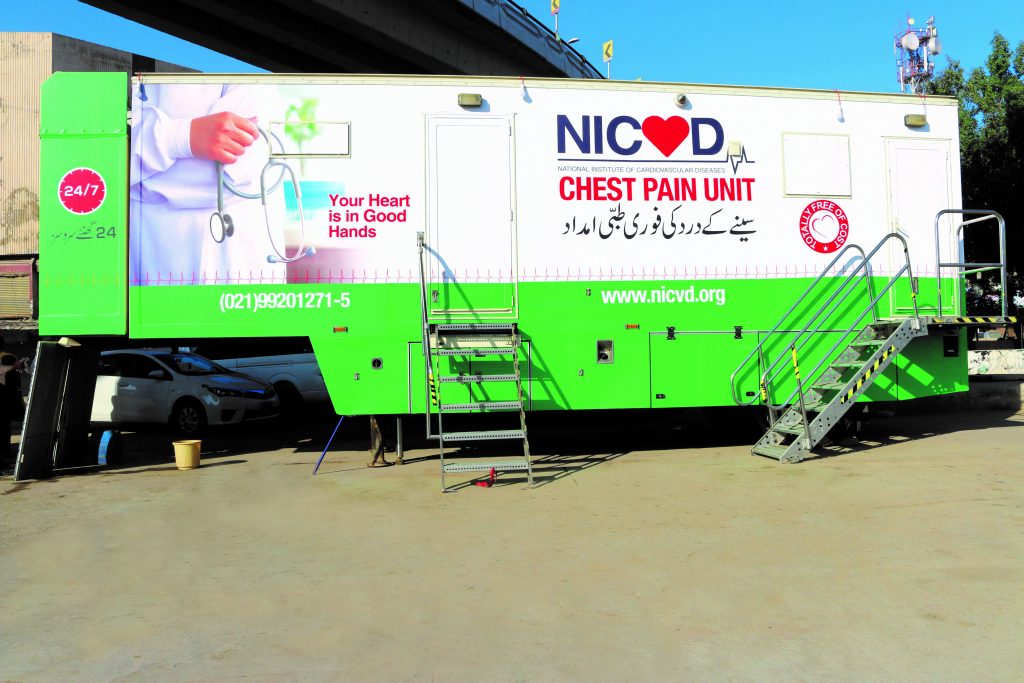 KARACHI: The executive director of the National Institute of Cardiovascular Diseases (NICVD) on Tuesday said 10 more chest pain units (CPUs) would be established in the capital of Sindh.
This will increase the total number of CPUs run by the NICVD to 17 in Karachi by year-end, ` said Prof Nadeem Qamar while speaking to media on the occasion of World Pharmacists Day.
The day was observed at the NICVD where pharmacists briefed patients and their attendants about their medicines and how to take them to remain healthy and fit.
Currently, said the NICVD chief, `we have seven CPUs functioning in the city`, adding that the additional units will reduce the patients` burden on the main NICVD facility.
He said that at present, free medicines were being provided to half a million patients annually, adding that the NICVD was the only hospital in public and private sector in the country, which was providing free of cost quality medicines to such a large number of patients.
Source: Dawn (September 26, 2018)