Moving forward: Growth and Expansion
For more than half a century, NICVD has delivered as it promised to serve the Cardiovascular Disease community of Pakistan.
Today, we are working beyond our capacities to accommodate the high influx of heart patients that walk in through our doors each day. On average, we see half a million patients in our OPD, perform 20,000 procedures/surgeries and receive over 100,000 cardiac emergencies per year. A majority of our non-affording patients are also treated through our zakat/donation fund.
For this reason, NICVD has recently launched an ambitious expansion and rehabilitation program. This program involves an investment of billions of rupees which will be utilized for the construction of three independent structures within our grounds and an extensive rehabilitation of our existing facility.
With the help of generous donations and support from civil society, we aim to double our capacity and thereby improve access to cardiac healthcare for the people of Pakistan.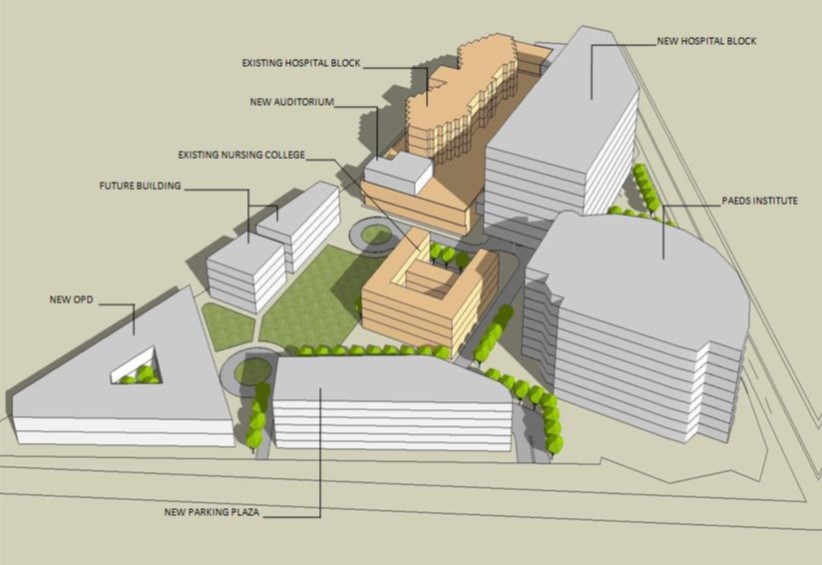 To support our expansion project, you may:-
Submit a cheque by mail:
If you would like make a donation by cheque, please make the cheque payable to
'NICVD Welfare Trust' and mail it to the following address:
National Institute of Cardiovascular Diseases,
Rafiqui (H.J.) Shaheed Road,
Karachi-75510, Pakistan
Door step collection: Call us at 0300-40-NICVD (0300-4064283) to have your cheque collected at your door step.
Bank donation: Make a direct bank deposit.                                                                 
Account Title: NICVD Welfare Trust                                                                                        
Account Number:  5505-5000671358, Bank Alfalah, Unitower Branch, Karachi