Aman Foundation hands over 25 ambulances to NICVD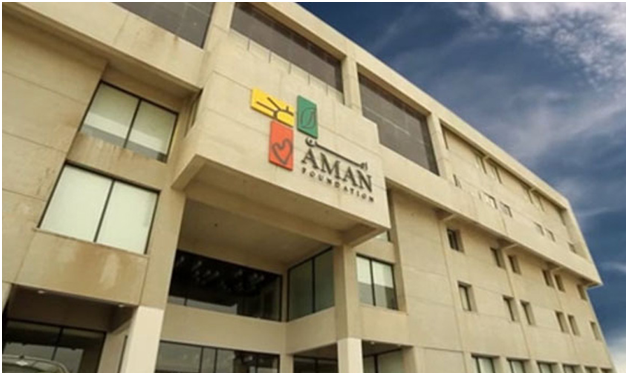 The Aman Foundation on Thursday handed over 25 of its fully-equipped ambulances with their trained staff, including drivers and paramedics, to the National Institute of Cardiovascular Diseases (NICVD) for the shifting of heart patients from the chest pain units (CPUs) to the hospital for surgery and other interventions.
As per a memorandum of understanding (MoU) signed by NICVD Executive Director Prof NadeemQamar and Chief Executive Officer (CEO) Aman Foundation Ahmed Jalal, the NICVD Trust would bear the fuel and other expenses of these fully-equipped ambulances, including salaries of the staff.
Talking to journalists after singing the MoU with Aman Foundation, Executive Director NICVD Prof NadeemQamar said Aman Foundation had handed over 25 ambulances to the cardiac-care hospital along with their trained staff and hoped that these ambulances would help in saving the lives of people facing cardiac ailments.
He said the trained staff and paramedics available with these ambulances would transport people having heart attacks from the chest pain units and satellite centres to the NICVD and would provide first aid to patients so that their lives could be saved on the way to the hospital.
Prof NadeemQamar said these ambulances would transport patients from different parts of the city absolutely free of charge and added that expenses of their fuel and the salaries of the staff would be borne by the NICVD.
On the occasion, he announced that first surgery to place Left Ventricle Assist Device (LVAD) in a patient's chest would be performed in July this year, saying a team of qualified surgeons and support staff was already present at the NICVD and preparing for the LVAD implant surgery in Karachi.
CEO Aman Foundation Ahmed Jalal said they were glad to hand over 25 of their ambulances to the NICVD for the safe shifting of patients having heart trouble to the hospital so that their lives could be saved.
He announced that in future, more ambulances would be provided to the cardiac-care facility. He said these ambulances would operate in entire Sindh and shift patients to wherever necessary from chest pain units and Satellite Centers of the NICVD so that they could undergo surgery and other intervention required for saving their lives.
To a query, Jalal said the number of ambulances with Aman Foundation was quite small as compared to the mammoth population of Karachi, but he added that they continued striving for adding more ambulances and other facilities to facilitate a large number of people in the mega city and other cities and towns of the province.
Amin Hashwani of the Hashwani group of companies also spoke, while other senior officials of the NICVD and Aman Foundation were also present on the occasion.
Source: The News (June 8, 2018)