Two more Outreach Chest Pain Units (CPUs) of the National Institute of Cardiovascular Diseases (NICVD) — one at the Gulbai Flyover and the other under the Malir Halt Flyover — started functioning in the city on Thursday. The Gulbai unit was formally inaugurated by Sindh Assembly Deputy Speaker Shehla Raza, Karachi Mayor Waseem Akhtar and NICVD Executive Director Prof Nadeem Qamar.
The first such CPU was established under the Allama Shabir Ahmed Usmani flyover at Gulshan Chowrangi in May this year and so far it has catered to over 2,000 patients who were either treated at the facility or referred to the NICVD.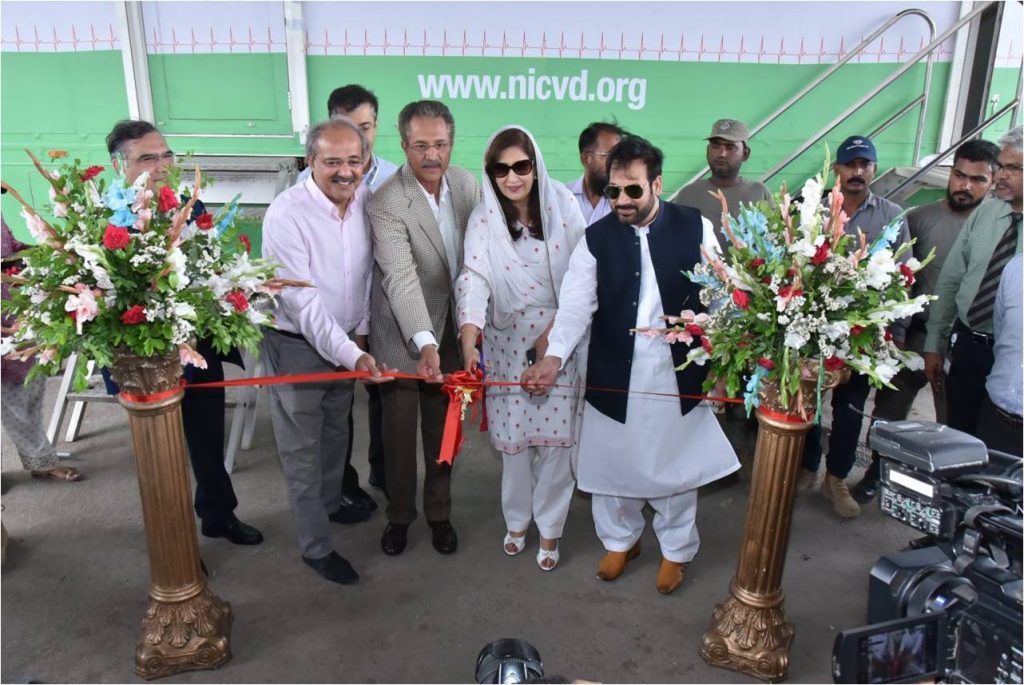 The CPUs are well-equipped facilities and have the appropriate diagnostic testing facility to identify patients with an acute heart attack and are also equipped to resuscitate patients. The CPUs are designed for providing preliminary emergency care to heart attack patients. After providing initial treatment, the patients are shifted to the tertiary care setup at the NICVD's cath lab for primary PCI or emergency angioplasty.
Speaking at the inaugural ceremony, Shehla Raza said this was a commendable achievement of the NICVD to continue its journey of serving the people at their doorstep. "The Sindh government is striving hard to provide easy access and quality healthcare to all, particularly to the marginalised and underprivileged people", she said.
Karachi Mayor Waseem Akhtar, in his address, said these CPUs were a basic health need for the people of Karachi as there were many such areas where there was no cardiac facility even for the middle-income families.
"The NICVD has taken a commendable initiative by reaching out to people through these Chest Pain Units. The establishment of these units is a milestone in the health sector," he maintained.
NICVD Executive Director Prof Nadeem Qamar said this programme had been launched for speedy access and fast diagnosis of patients with an early initiation of treatment of an acute myocardial infarction or heart attack." This treatment can prevent muscle damage and enhance the patient's quality of life."
He said the programme was also aimed at educating people to promptly seek medical care in case of having symptoms of an acute myocardial infarction, such as chest pain, chest discomfort, shortness of breath, excessive sweating, syncope and risk factors for coronary artery disease, particularly smoking.
Prof Qamar said the NICVD was the world's largest centre for the Primary Angioplasty (PCI) programme. "We have launched our first satellite centre in Larkana which is providing major cardiac facilities of interventional cardiology. The NICVD will also open three more such centres in Tando Muhammad Khan, Sukkur and Sehwan this year while these centres will also be established in Nawabshah, Khairpur and Mirpur Khas in 2018," he added.
He said the third such Chest Pain Unit had started functioning under the Malir Halt flyover and it would be inaugurated on Friday (today). "More such CPUs will be established in different and far-flung areas of the city to facilitate the citizens in the days to come."
Source: The News International