July 10, 2018 – Pakistani doctors make history with first ever mechanical heart transplant at NICVD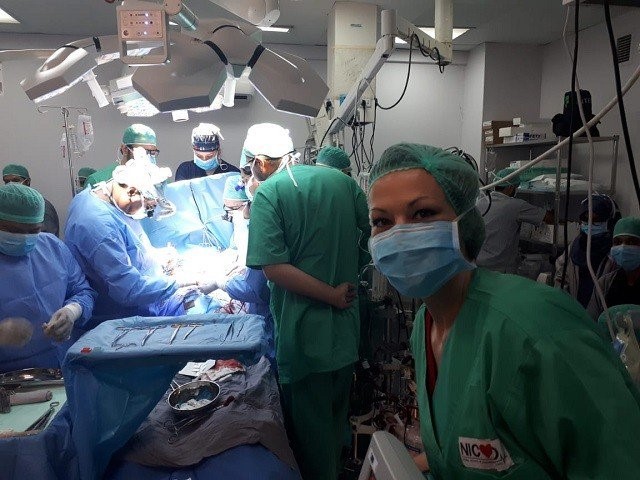 KARACHI: A team of doctors successfully performed Pakistan's first-ever mechanical heart transplant at the National Institute of Cardio Vascular Diseases (NICVD) on Monday.*
It is being seen as a milestone in Pakistan's medical history, while the use of this technology is unprecedented in Pakistan's history. 62-year-old Nafeesa Begum is the first patient to undergo this surgery and receive a mechanical heart transplant.
Administrator of NICVD Dr Hameedullah Malik said the woman's heart was only 15 percent functional prior to the surgery but all her other organs were working fine.
The whole procedure was performed by Dr Pervez Chaudhry, who joined the NICVD team on the request of Head of NICVD Dr Nadeem Qamar, along with his team that consists of eight experts.
Introducing mechanical heart transplant technology was an initiative taken by Qamar. "We had been working on structuring this department for about six months now," Dr Malik added.
He informed that a regular heart transplant is inserting a new heart in the body but in a mechanical heart transplant the organ is not replaced, in fact the pumping mechanism is fixed by using a device. This device then pumps blood across the body, he explained.
Source: Times of Islamabad (July 09, 2018)